We Provide Foundation Repair Services in San Antonio, TX
Drainage & Foundation Repair Services in San Antonio, TX
Our qualified, experienced team of general contracting specialists at Mitchco Foundation Repair has decades of experience in providing drainage services and foundation repair services in San Antonio, TX. We work with residential and commercial customers to assess their property for structural issues, drainage problems, and signs of damage, including water damage, mold and mildew, cracks, and pest problems. We then offer our professional opinion and recommendations for drainage solutions and foundation repair. Our goal is to help each customer maintain their property's value, comfort, and safety by ensuring it has a solid foundation and comprehensive drainage. Call us today to schedule a consultation or request an estimate for foundation repair or contracting services.
Foundation Repair Services
Our team is highly skilled and experienced in providing foundation repair services for local homeowners and business owners in the community. We stay on top of the latest research, trends, and technology in the industry to ensure we're always offering our customers the safest and most effective solutions. We will ensure your property has a structurally sound, reliable foundation through our comprehensive foundation repair services:
General Contracting Services
Our team of qualified, licensed general contracting specialists have expertise in residential and commercial construction. We have the education, training, and equipment needed to handle jobs of any scope safely, professionally, and efficiently. We are a Home Advisor Elite Service Professional, which means our work meets the strictest industry standards. We offer these general contracting services:
Facility maintenance and service
Professional concrete flatwork installation
Residential and commercial construction issues
Drainage Services
Your property's drainage system safely and efficiently directs water away from the building and its foundation. Over time, a drainage system can become less effective due to changes in weather patterns, shifting soil and foundations, and heavy traffic or construction nearby. Our team can assess your existing drainage system and determine whether you need drainage correction or drainage repair. Our drainage services include installing a French drain, sump pump, or other drainage solutions, as well as waterproofing, crawl space repair, and foundation repair.
Why Choose Mitchco Foundation Repair
At Mitchco Foundation Repair, we have been providing general contracting services and foundation repair in San Antonio since 1997. We have over three decades of experience and operate our family-owned business with honesty and integrity. We believe in providing quality workmanship and exceptional customer service while maintaining professionalism and punctuality. Each member of our team is highly trained and experienced and is dedicated to maintaining the safety, value, and comfort of our customers' properties. We work hard to provide professional inspections and assessments and give transparent, fair recommendations for foundation repair, contracting services, and drainage Services.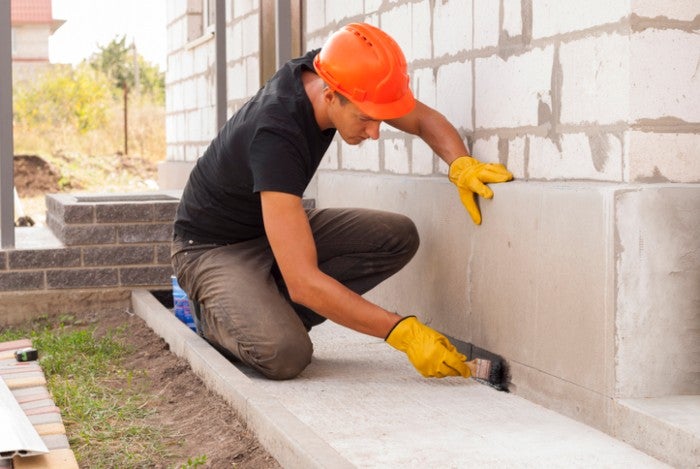 Schedule a Consultation for Foundation & Drainage Services
Call us today to schedule a consultation or request an estimate for foundation and drainage services in San Antonio, TX. We will send an experienced team member to your property for a full assessment and evaluation. We can then determine if you need drywall, crawl space, foundation repair, drainage services, or waterproofing services. We can install a French drain, sump pump, or any other type of drainage solution for your property.