MitchCo Foundation and contracting Services in San Antonio
Reliable Foundation Services in San Antonio, TX
Since 1997, MitchCo Foundation Repair has provided home and business owners throughout San Antonio, TX with reliable foundation services. Our family-owned and -operated company is equipped with a highly-skilled and experienced team of professionals, ready and willing to fix your foundation. We work quickly and efficiently without ever sacrificing the integrity of our work. Our professionals understand that one of your most significant investments is the foundation of your home or business. That's why we work diligently to get your foundation fixed the first time, securing long-lasting results for the years to come. Our expert team will ensure your property has a reliable structural base!
Our Comprehensive Foundation Services
Our San Antonio foundation repair company provides a comprehensive range of foundation services that can meet the needs of all our customers. Our comprehensive foundation services include:
Foundation Repair: Repairing your foundation may sound like a complex process, but with the proper knowledge and tools, it can be completed quickly, effectively, and affordably.
Concrete Slab Foundations: With our concrete slab foundation repair and maintenance services, you can protect your investment and ensure it is resting on solid footing.
Residential Home Foundation Repair: Our residential foundation repairs are vital to your foundation. If the concrete beneath your house is in distress, it can lead to structural damage.
Commercial Foundation Repair: Settlement, sloped floors, concrete cracks, and other problems are common among commercial buildings. You can count on our professionals to help.
Apartment Foundation Repair: Just like a single-family home's foundation can settle and become unstable, an apartment building's foundation can suffer similar problems.
Lintel Repair & Restoration: Using the Edway System, we can protect the integrity of the brick veneer above your garage or windows and help to maintain the aesthetics of the home.
Pier & Beam Foundations: From steel piers to cedar and concrete posts, we can repair your damaged pier or beam foundation and make it stronger than ever before.
General Contracting: Looking to enhance the interior or exterior of your home? We provide general contracting services, particularly for concrete flatwork.
Why Choose MitchCo Foundation Repair?
At MitchCo Foundation Repair, we are devoted to providing the highest quality foundation repair services for residential and commercial property owners throughout San Antonio, TX. We have successfully repaired a wide range of house foundation types and various types of pier and beam foundations. Whether you need house foundation repair, we can help. Our expert team goes above and beyond to ensure your property is on a sturdy, reliable foundation.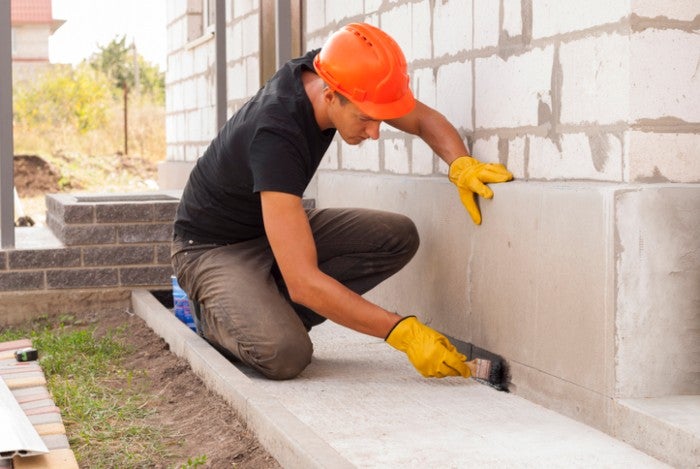 Contact Us Today For The Best In Foundation Repair
MitchCo Foundation Repair can help you improve your home without busting your budget. With the help of our friendly and experienced professionals, you can properly repair the foundation of your home. We are dedicated to providing quality services that will level and stabilize your home while not busting your budget. If you are looking to sell your home, we purchase homes with severely damaged foundations as our investment properties in the San Antonio area. Contact us today for a free estimate.