Residential Home Foundation Repair in San Antonio, TX
Call MitchCo Foundation Repair Today
At MitchCo Foundation Repair, we provide San Antonio, TX home and business owners with premier foundation repair services. We provide all types of repair, including concrete slab foundations, piling and beam foundations, drainage correction, lintel repair, and general contracting. Your home's foundation is vital to supporting itself. If the concrete beneath your house is in distress, it can lead to severe structural damage. This detrimental damage can become increasingly costly and time-consuming. Fortunately, our team is proficient at providing you with foundation examinations, inspections, repairs, and all other aspects of our craft. Foundation issues don't go away by themselves. If you notice an issue, it's time to call an expert. We provide quick and efficient inspections and affordable repairs, so you don't have to worry about breaking the bank. Call us today to schedule your inspection.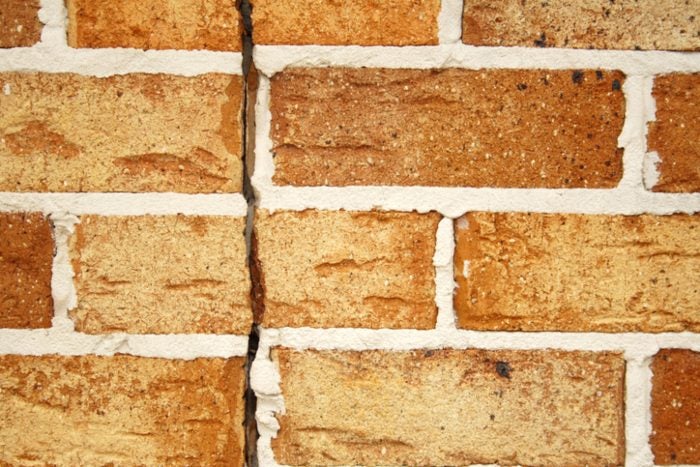 What Are Some Signs of Foundation Problems?
If you've been wondering if your home's foundation is crumbling or shifting, there are some tell-tale signs to help. No, you're not going crazy if you think your walls are warping in your home. They are actually a major cause for concern. If you notice one or many of these other signs of foundation distress, call us right away to schedule an in-depth inspection:
Exterior walls rotating
Cracked bricks
The separation between walls, windows, and doors
Crumbling or cracked foundation
Shifted moldings
Misaligned doors and windows
Cracks in floors and ceiling
Uneven floors
Bowed walls
What Causes Foundation Issues?
Now that we've identified your foundation is damaged, what is causing it? Water is the main cause of foundation problems, with moisture mixing with soil, causing the ground to change, swell, and alter, shifting itself. This new soft soil leads to movement beneath your home. Additional situations can also affect your house's foundation. It should be noted that San Antonio has expansive clay soil, which can cause your foundation to move. Take note of the following aspects. Your property may be at higher risk for foundation damage if:
Your area has poor drainage
You have had plumbing leaks under your home
You have large trees around – their roots can damage your foundation
It was built on expansive clay or improperly compacted soils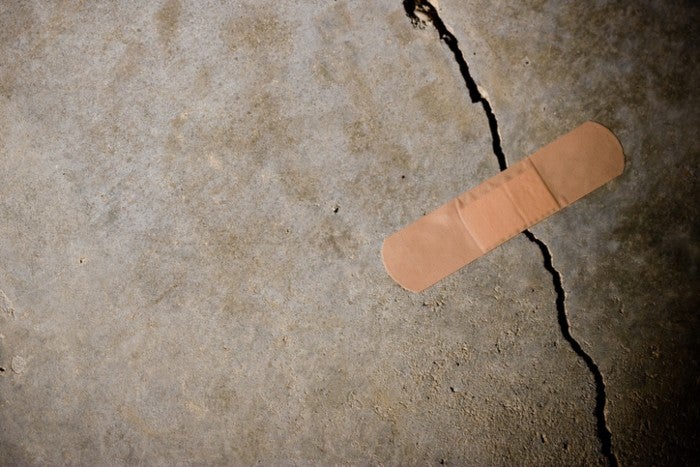 Types of Foundation Repair
There are many types of foundation repair we can use to correct your home. Depending on the damage and your property, we'll adapt our techniques to serve your house best. Some of the foundation repair types are:
Steel Piling – this process revolutionized foundation repair. They are fast and effective, cutting down on disturbing landscapes as opposed to older concrete pilings.
Segmented Piling – one of the newest methods in the industry, they're the most affordable method for foundation repair.
Spread Footings – these are shallow pilings that we hand dig and fill with concrete, providing support in low-load areas like porches and patios.
Pressed Piling – A piling that starts with steel allowing a piling to get through Rock aggregate that concrete segmented Pilings can't get through alone. It's made up of the body being concrete segmented cylinders allowing between 3-4FT deeper than concrete Pilings alone.
Call Us Today!
With this new information, you should be able to give a brief overview of your foundation and recognize possible problems. For efficient, professional foundation repair in San Antonio at competitive prices, call MitchCo Foundation Repair. We'll start with an in-depth inspection of your foundation and provide you with a free estimate. At the first sign of foundation damage, it's important to contact an expert as the problems can only get worse.