Foundation Repair in San Antonio, Texas
Heroes of Elevated Integrity
At MitchCo Foundation Repair and Drainage Specialists, we have over 30 years of experience in the field, and offer an extensive variety of foundation restoration, foundation repair, and foundation maintenance services to our customers in the San Antonio area. Keeping your foundation in the best possible shape is a challenge that we take on with every job performed. Call our office today at (210) 635-7577 and schedule your free estimate and to learn how to get $500 off a foundation job!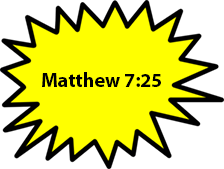 Learn more about the services that we offer:
Our Limited Lifetime Warranty
Since 2006, MitchCo has been the innovator and initiator of the limited lifetime warranty. We put it in writing and follow up with an annual inspection and recorded documentation. MitchCo's warranty is unsurpassed and has raised the bar in the industry. Call us at (210) 635-7577 for more information.
---
Prompt & Thorough Residential & Commercial Foundation Repair Services in San Antonio.
Our team prides itself on providing the highest levels of both workmanship and customer service possible. We are always driven to exceed the expectations of our clients. We have a well-trained staff that is fully licensed, bonded, and insured, and our company is rated A+ by the Better Business Bureau. We are also recognized by Home Advisor as an Elite Service Professional. When you choose us, you are ensuring quality and affordable foundation stabilization that you need for your home and investment and much easier than you ever thought possible!
We also provide:
Flexible, affordable, interest-free payment plans
Timely completions on all jobs
Work that is warranted with annual inspections
Free, no-obligation estimates
Free Condensation Line Extension
---
Do you have a severely damaged foundation?
To maintain a home's foundation, you must ensure the foundation is level and that drainage solutions are done properly. Whether you are experiencing problems with concrete slabs, pier and beam foundations, plumbing leaks and under slab tunneling, or drainage, we are here to provide you with the prompt and thorough assistance that you require. In fact, each job involves direct communication between administration and field supervisors, municipal permits, pre and post-plumbing tests, and an engineer's report and diagram to ensure the success of the structural integrity of your home. If you are looking to sell your property, we purchase homes with severe foundation issues as our investment properties. Contact us today at (210) 635-7577 and learn more about foundation restoration, foundation repair and drainage solutions in San Antonio.