Apartment Foundation Lifting, Raising, and Repair Services in San Antonio, TX
Trusted Apartment Foundation Lifting Repair Services
Just as a single-family home's foundation settlement can become unstable, an apartment building's foundation can suffer similar problems. This is not something to ignore or take lightly, as it can cause costly further damage. Backed by decades of experience, MitchCo Foundation Repair & Contracting Services is here to help.
Our Apartment Foundation Lifting Process
We start by assessing your apartment building's foundation to diagnose the problem area. Most cases involve underpinning and raising the superstructure; we do this by making small excavations along the foundation in the affected area. We use steel piers, pilings, or hybrid-concrete-steel piers along with hydraulic jacks to perform the lifting and leveling.
Signs Your Apartment May Have Foundation Problems
When your apartment building's foundation is not level, some signs may be more evident than others. Foundation problems may cause windows and doors to have trouble opening, the floors may begin sloping, you may find interior wall cracks, there may be spacing between the molding and the ceiling, and porches or patios may shift from the building.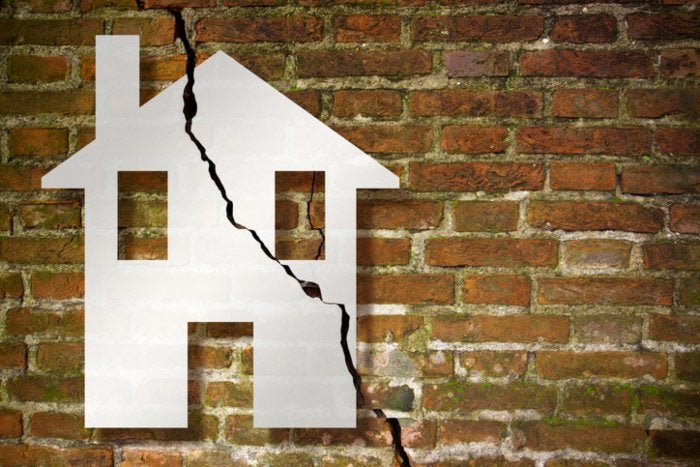 The Importance of Foundation Raising
Having a secure, leveled foundation ensures the longevity and resilience of your building. The foundation of your apartment building is the support system of your structure; without it, the building would succumb to sinking, cracking, and frequent, costly repairs.
The Advantages of Apartment Foundation Lifting
Foundation leveling can be advantageous for building owners, as it reduces the possibility of developing more costly problems. It also promotes a safer environment, so the stress of having one of your tenants injured due to foundational issues disappears. A level foundation also boosts the worth and appeal of your building, making it a desirable place to live.
The Disadvantages of Apartment Lifting
Unfortunately, foundation repair is no small task. The process may be disruptive and a nuisance to you or your tenants. However, at MitchCo Foundation Repair, we pride ourselves on our quick and efficient work. We cause as little disruption as possible during the leveling process.
Foundation Lifting Cost
Foundation lifting costs and the time it takes the complete the job varies depending on the size of the project. Once our professionals have assessed your foundation, we can better understand your project's cost and timeframe.

Apartment Foundation Leveling Warranty & Payment Plans
The peace of mind of our customers is important to us, which is why we offer a limited lifetime warranty and annual inspections. We also offer exceptional payment plans, as we understand that foundation repairs are not always in your immediate budget.
Choose MitchCo Foundation Repair
With more than three decades in the foundation repair industry, our professionals have the specialized techniques, skills, and services to solve an array of foundation problems. We have earned the trust of homeowners and business owners in San Antonio with our professionalism, knowledge, and excellent customer service. MitchCo Foundation Repair ensures customer satisfaction on every project we take on.
Call Us for Apartment Foundation Repair
At MitchCo Foundation Repair, we strive to provide foundation repair services that improve our customers' quality of life. We eliminate your stress and replace it with a feeling of safety and wellness. If your home or business needs foundation repair, you need MitchCo. Contact us today for your free estimate! The phone number is (210) 635-7577. If you need financing, we offer payment plans with no interest, no finance charges, and no credit check! We're extremely committed to customer service, and meeting your expectations isn't enough—we will exceed them.
Call (210) 635-7577 today to schedule a consultation.