General Contracting Services in San Antonio, TX
Our Team Can Address All Construction Projects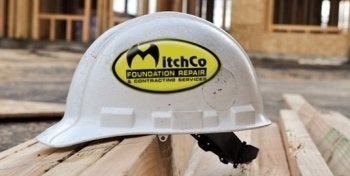 For more than two decades, residents of San Antonio, TX and the surrounding area have trusted the professionals at MitchCo Foundation Repair for general contracting services. Among our specialties are foundation repair services and drainage services, but included within those fields is an expertise in residential and commercial construction. Our team is committed to providing friendly, thorough service that exceeds your expectations and is backed by a warranty that includes free annual inspections. MitchCo Foundation Repair is a Home Advisor Elite Service Professional, meaning our work meets even the strictest service standards. Before minor problems turn into costly disasters, call our general construction company today.
We Handle Residential and Commercial Construction Issues
MitchCo Foundation Repair strives to be a well-rounded general contracting company, which is why our experts have honed their abilities to complete residential and commercial construction projects. Whether you need general contracting services for your home or business, we can help:
Residential Construction
Your home is likely the most significant investment you will ever make, and we recognize the importance of keeping it in exceptional shape. Your safety depends on it. Whether you are building a new home, repairing an existing home, or expanding, MitchCo Foundation Repair can help. Our team is well-versed in the latest best practices, uses the best equipment available, and is happy to treat your home like we would our own. Let us help you achieve your dream house.
Commercial Construction
If you own or operate a business, you want it to be attractive and safe for your customers. No one wants to patronize an establishment that looks decrepit or feels hazardous. We can help you navigate each element of commercial construction. Our team will provide expertise regarding trendy, appealing designs while also explaining codes and regulations to which you must adhere. If you want a new facility for your business or need upgrades to your current space, trust MitchCo Foundation Repair for the job.
Trust Us for Professional Concrete Flatwork Installation
Our general contractors offer expert services for both interior and exterior areas. Whether you want a small, simple slab, an elaborate pool deck ahead of a scorching San Antonio summer, or an upgrade to your walkways and driveway, trust our team to provide high-quality workmanship and the finished product of your dreams. The concrete flatwork structures that we can build include:
Slabs
Sidewalks
Driveways
Garages
Patios
Pool decks
Flooring
Ramps
We Also Offer Facility Maintenance and Service
Among our other general contracting fortes in San Antonio, TX is facility maintenance and services. We can handle just about any project you have in mind, always with the goal of helping you achieve the home that best fits your aesthetic and practical needs. Regardless of the scope of your project, we are ready to help. Our specialized general contracting services address improvements or repairs to:
Kitchens
Bathrooms
Drywall
Basements
Windows and doors
Roofing and siding
Flooring
Decks and patios
Contact MitchCo Foundation Repair Today
Your home is your haven, so you should be confident in its usefulness and safety. The skilled craftsmen at MitchCo Foundation Repair provide myriad general contracting services so that you can enjoy such peace of mind. At the completion of each of our projects, homeowners and business owners marvel at how magnificent their properties look and the customer service we provide throughout the process. Our team in San Antonio, TX will outline a budget and timeline for you before beginning any work, so you will know exactly what to expect. If anything changes during the process, you will be the first to know. Be sure to also ask about our available payment options. You may be eligible for a monthly payment plan with no interest, no finance charges, and no credit check. We want you to experience comfortable living without the burden of overwhelming expenses. Contact us today to schedule a consultation or learn more about our general contracting services.