Foundation repair process photos
See a visual step by step guide of the foundation repair process below.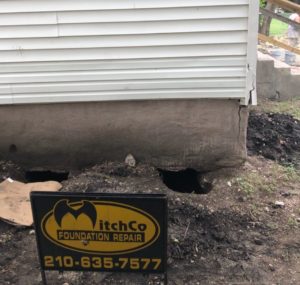 Let the pier placement begin – The MitchCo team digs holes to go under the structural grade beam.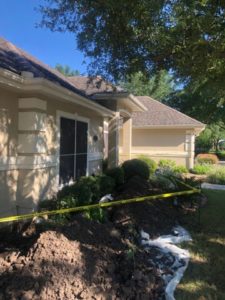 During the digging process; caution tape is added around the areas of influence.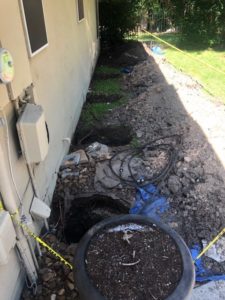 Holes are prepped for materials with adequate spacing as approved by the state-licensed Engineer.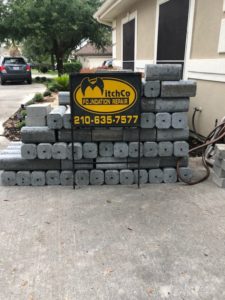 A portion of MitchCo materials arrive and implementation of hydraulic press begins.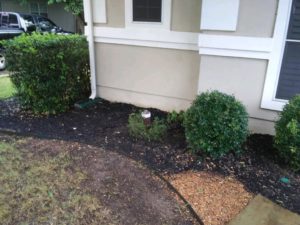 Pre static hydro test is performed prior to any underpin or lifting of Foundation Slab. The cleanout located usually in front of the home is used to perform the test.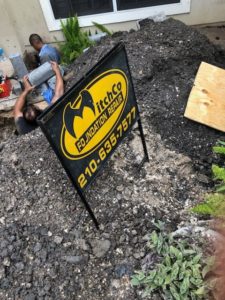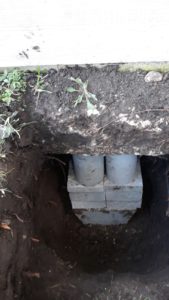 Piers implemented and pressed for state-certified structural Engineer Inspection.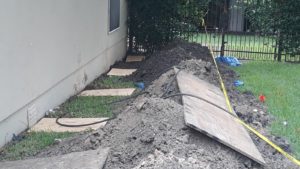 Holes protected overnight during the duration of the Foundation Repair project.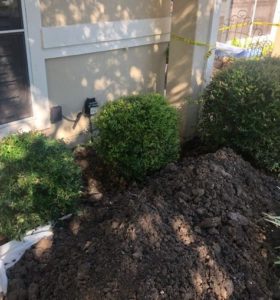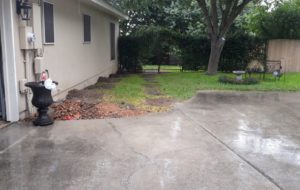 The backfill and cleanup process follows Approved state certified structural engineer inspection.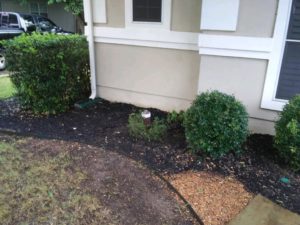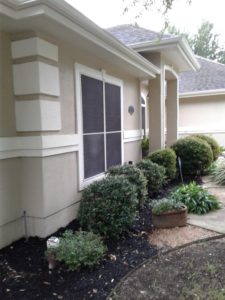 Post Static Hydro test is performed and the project completion form is completed by the homeowner(s).