Signs of foundation problems can mean serious issues for your home, which is why it is important to identify the source of the problem and seek  foundation repair serving San Antonio immediately. A failing foundation can impair the structural integrity of your home and lead to water damage and mold growth. Common culprits of foundation problems include unstable soil below and around your concrete, faulty water drainage systems, and warning signs that go unnoticed. Continue on for a closer look at the common causes of foundation problems.
Unstable Soil
In order for your foundation to stay completely stable, the soil that lies below it and around it must be stable as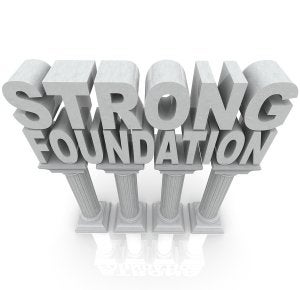 well. Unstable soil has a tendency to shift around, which is dangerous for your foundation. Your concrete foundation must stay level in order to avoid cracking, crumbling, and deteriorating, and unstable soil typically does not shift in a level manner. In the event that all of the soil around your foundation moves uniformly, your foundation should be fine. If your soil settles unevenly, on the other hand, you will likely notice a negative impact on your foundation. Shifting soil can even contribute to other foundation problems such as water drainage issues.
Poor Water Drainage
Water should never be allowed to pool around your home. Instead, it should be transported to the road using a drainage system. Water that pools or collects around the base of a house may seep into the soil that surrounds the foundation; this is especially likely if the soil around your foundation is unstable in the first place. From there it can make its way into your home, where it can cause a number of problems ranging from poor indoor air quality to loss of structural integrity.
Unheeded Warning Signs
Many homeowners allow their foundation problems to develop because they are unaware of the signs to look out for. Foundation problems might show up as cracks in your floor or separations in your windows and doors. Understanding these warnings is the first step in diagnosing and treating your foundation problems before they develop.