See MitchCo Answer Your Questions About Foundation Repair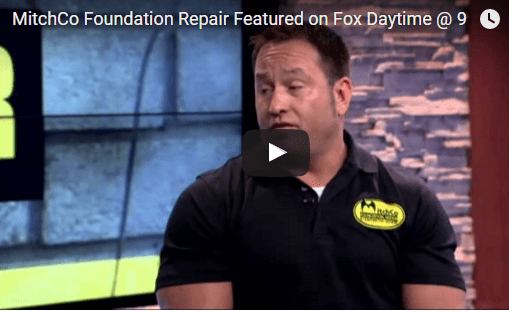 What is soil settling? What are the signs of foundation damage? What does a "bad" foundation look like? What causes foundation problems in the first place? What's hydrostatic testing? What does a foundation examination entail? These are just a few of the common questions homeowners have regarding foundation repair. Luckily, MitchCo owner Edward Mitchell answers these and other questions in this clip from a segment on Fox Daytime @ 9.
Still have questions about foundation repair? Call the foundation experts at MitchCo today and get answers to all the questions you have. You can get in touch with a foundation repair contractor in San Antonio by calling (210) 787-2965 . You can also contact MitchCo online if you have questions or would like to request a free estimate on foundation repair for your home or business.