Foundation repair serving San Antonio may seem like an extensive process, but it's best to call your contractor and get started sooner rather than later. If you've suffered damage to your foundation, it might mean that you have a drainage problem that needs correcting. The cracks associated with foundation damage can reduce the curb appeal of your home, and the problem only stands to get worse as you wait. Take a look ahead for an overview of some of the top reasons why you shouldn't delay foundation repairs.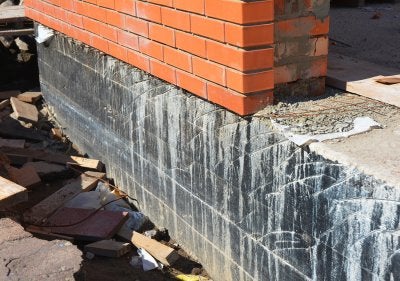 Drainage Implications
A common cause of foundation damage is improper drainage. This means that moisture is settling on your property and affecting the soil around your foundation when it should be redirected to a safer place. Unfortunately, in this case, foundation repair is not all you have to worry about. Moisture that makes its way into the home can ultimately cause water damage, impact the indoor air quality in your household, and contribute to a mold problem. Your foundation repair specialist can take a look at your drainage and determine whether or not poor drainage was the cause of your foundation damage. Then he or she can set you up with drainage correction as well as foundation repair.

Aesthetic Setback
In addition to identifying and addressing drainage problems, you'll want to call for foundation repair quickly in order to restore the appearance of your house. Foundation damage often shows as cracks in the walls of your basement or above your windows and doors. Severe cracks can take away from the aesthetics of your home, and they can show up on the inside or outside of your walls. This means that delaying foundation repairs can even affect your curb appeal.
Developing Problems
Just like most other problems, foundation damage will only get worse until you do something about it. The longer you wait, the worse the damage gets, and the more difficult it will be to fix. Talk to your contractor about foundation repair as soon as you notice the issue so you can make sure the problem gets better rather than worse.