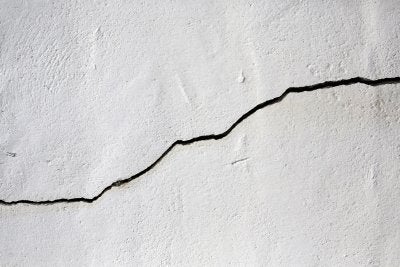 San Antonio's clay soil, persistent dryness, and high summer heat present a perfect storm for foundation damage. In order to do its job of supporting your home, the foundation must first be supported by the soil underneath it.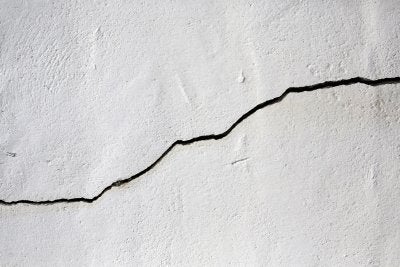 When summer temperatures hit in Texas, moisture located between soil particles can evaporate, causing those particles to fall together and "shrink" under your foundation. This kind of shrinking action can cause the foundation to rotate, drop, or both.
Issues can also be caused during times of intense storms accompanied by soaking rains. These conditions can cause shifting due to an excess of moisture between soil particles, which causes soil to become slippery and the foundation to shift.
Symptoms of a Foundation Shift
Albeit subtle, there are several symptoms which indicate a shifting or sinking foundation that's in need of repair. These include:
Cracks in interior drywall
Buckling tile in the kitchen or bathroom
Gaps around windows
Doors that stick
None of these symptoms should ever be ignored, as they can lead to major damage and expensive repair to your home's roof and plumbing. This is why it's so important to have your foundation repaired as soon as possible.
Taking the First Step for Foundation Repair
If you are seeing the above symptoms of a shifting foundation, your first step is to contact a company experienced in foundation repair. They should send out a contractor who will conduct a thorough evaluation of your property, including the land situated around your home. This will allow him or her to evaluate both the cause and extent of the damage.
Common Repair Suggestions
It may be that your foundation will require leveling, which involves lifting your home and then stabilizing the foundation with piers. In other cases, soil can be a main culprit of foundation problems. Where this is the case, the drainage around your home may require adjustment and the soil stabilized to prevent future issues.
Prevention Options
Once you've called a reputable foundation repair company to fix your foundation, you can apply prevention measures to ensure that your foundation doesn't shift in the future. If the cause of foundation shifting was excessive dryness, hydration of the soil around your home will be needed.
You can gauge the dryness of the soil by digging down six inches at your foundation. If the soil is very dry, your foundation will require hydration. However, you should dig down at your foundation and test the soil in this way at each side of your home because the conditions can and do vary.
If moisture is needed, you'll need to run a soaker house approximately one foot away from the foundation, allowing the water to run until the soil is only moist.
Call the Professionals
MitchCo Foundation Repair has over 30 years of experience in foundation repair, as well as foundation restoration and maintenance services to customers in the San Antonio area. Call our office at (210) 485-1995 and discover how we can help keep your foundation in the best shape possible.