Concrete Flatwork Installation from MitchCo Foundation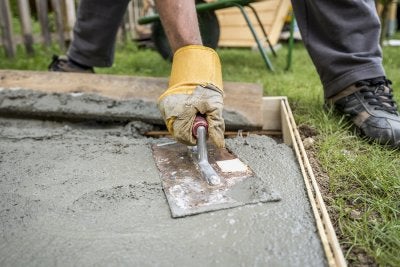 When you are gearing up for a home remodel, you may want to hire a team of experienced contractors to perform concrete flatwork installation services for your home. From a concrete patio to a new driveway and more, the experts at MitchCo Foundation Repair can help you create a variety of beautiful concrete surfaces around your property. Along with our pier and beam foundation repair near San Antonio, we are also licensed to perform a variety of concrete flatwork installation services.
With help from our concrete contractors, you will be able to create stylish and durable flatwork around your property. Our team will use innovative techniques to make sure that your concrete work is smooth, level, and beautiful. We specialize in major projects, such as pool deck installations, as well as more minor concrete work, such as small concrete slabs. Be sure to get in touch with our contractors to set up a consultation for your concrete flatwork installation.